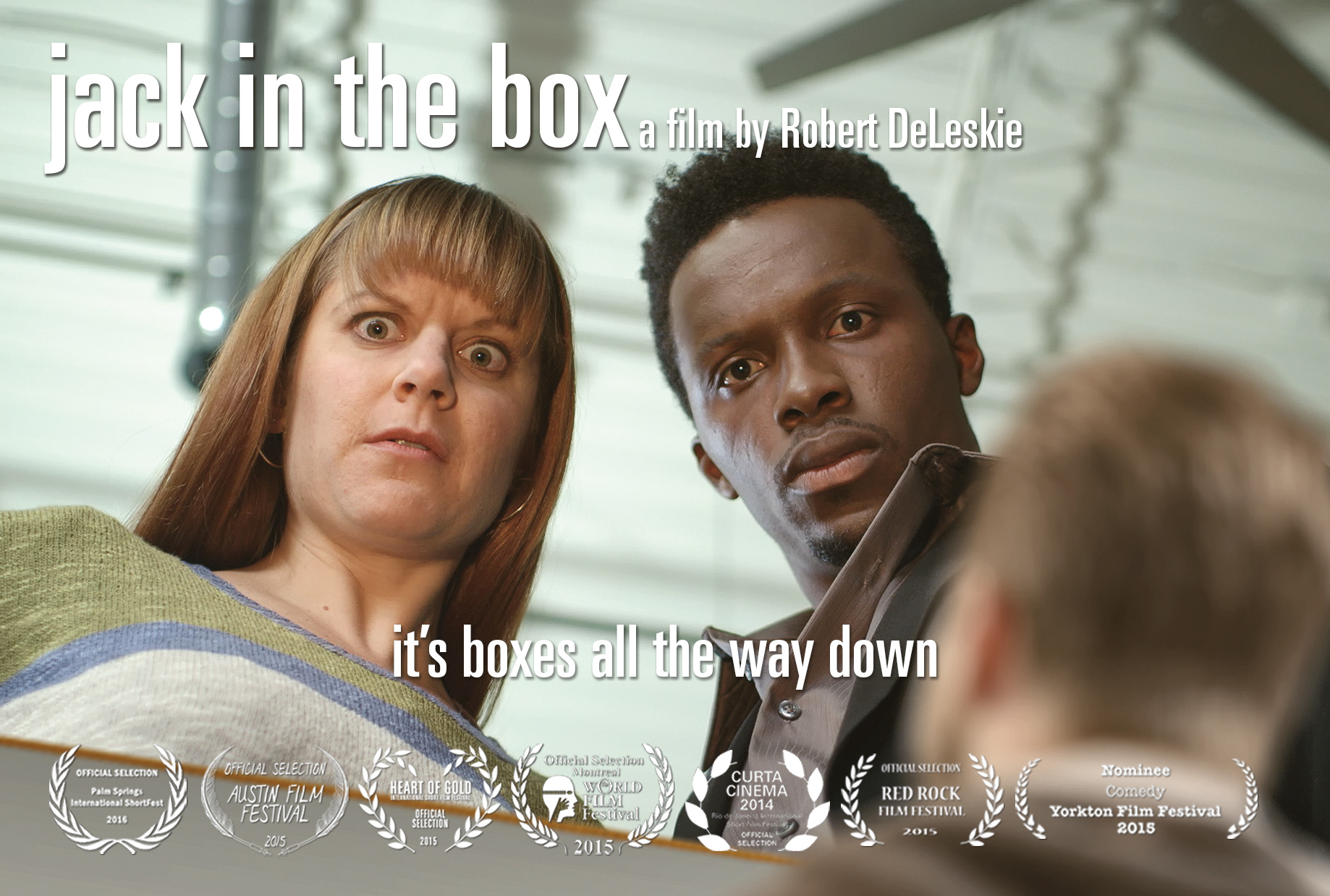 Jack, a procrastinating graduate student, finds the apartment he is house-sitting has turned into a box with no exit or escape. Inside Jack's box is another, smaller box that contains another trapped procrastinator named Walter, and so on down through a progression of ever smaller boxes to the Ur-procrastinator himself in box zero. In order to escape, Jack must finish writing his thesis. But the price of completion may be his family, friends, and the very world he lives in. An existential comedy.
2015 / 16 minutes / colour / HD / 16:9 / English
Written and Directed by                 ROBERT DELESKIE
Produced by                                      KATE KUNG
 
Starring:
CARTER HAYDEN
ROBERT FULTON
TRISH LINDSTROM
EMMANUEL KABONGO
KASEY LEA
KAMERON LOUANGXAY
Director of Photography                MICHA DAHAN
Production Designer                       PAUL SWAYZE
Visual Effects Supervisor                MARK ALBERTS
We acknowledge the support of the Canada Council for the Arts, which last year invested $157 million to bring the arts to Canadians throughout the country.
Nous remercions le Conseil des arts du Canada de son soutien. L'an dernier, le Conseil  a investi 157 millions de dollars pour mettre de l'art dans la vie des Canadiennes et des Canadiens de tout le pays.
Made with the Generous Support of ACTRA Toronto and the CMPA.
photo credits: one plus one films